- - - Club will be closed for the month of July as Marg and Doug attend the 16th National Square and Round dance Convention in London, Ontario, Canada, and also have a visit with their children, relatives and friends up there.
CLICK ON "FUN THINGS" TO SEE WHAT HAPPENED ON APRIL 1

Sunshine Strollers Square and Round Dance Club of Port Saint Lucie, Florida is a very active, multilevel dance club. We have Square Dance classes/dances at Basic, Mainstream, Plus, and Advanced Levels with Round Dance Classes/dances at Basic, Phase II, Phase II+, Phase III, Phase III+, and Phase IV.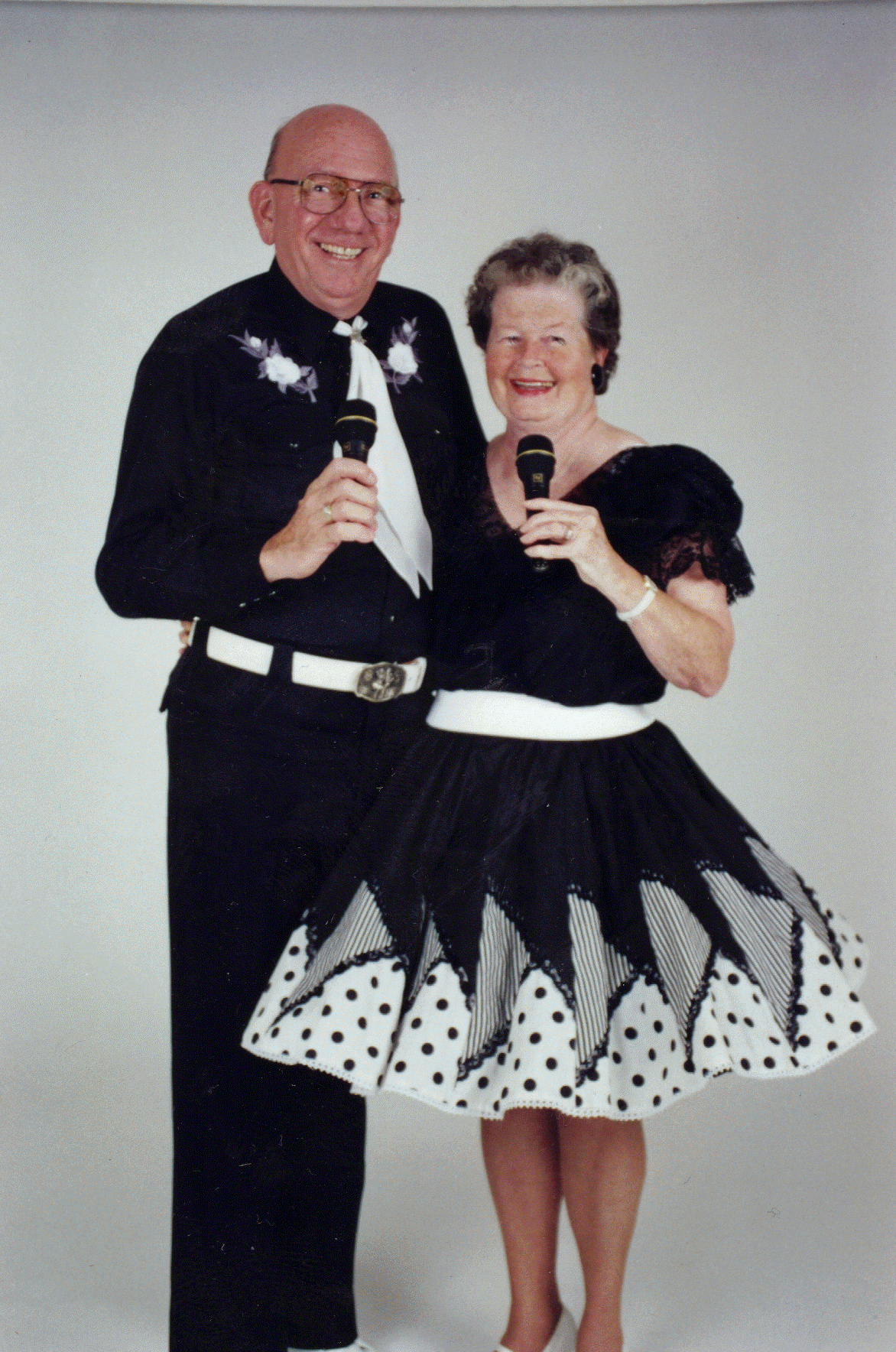 Doug and Marg Harris
We are very active in our community, working closely with the H2U program and the Parks and Recreation Department to provide Square and Round Dance activities that are not only FUN but provide service to our neighbors.
- - - Our sympathies go out to Don and Betty McCullough whose son passed away March 31st and congratulations as they welcomed a new Grandson April 6 th.
Wear club colors, second week of every month (Dusty rose and white).
Please see Club News page for changes to Sunshine Strollers Square and Round Dance web site.

---
Contact Information
Want to learn more about Square and Round Dance?
Click on the Florida Dance Web banner at the top of any page or click the links below.
---
Visitors Since 6/12/98
Sign My Guestbook
View My Guestbook
---
---